Following rather later than we would like on the heels of our article on the subject of quotes from the films of John Wayne we thought this time around it would be good to concentrate purely on his Westerns.
Also, most of these quotes come with a threat of violence to back it up so maybe this article should be called More JW Quotes With the Promise of Gratuitous Violence to Follow.
We have covered John Wayne's quotes "in his own words".
They're not in order of preference this time, just chronological.
The Big Trail (1930)
"I gotta kill me a pair a skunks back apiece on the road to Santa Fe"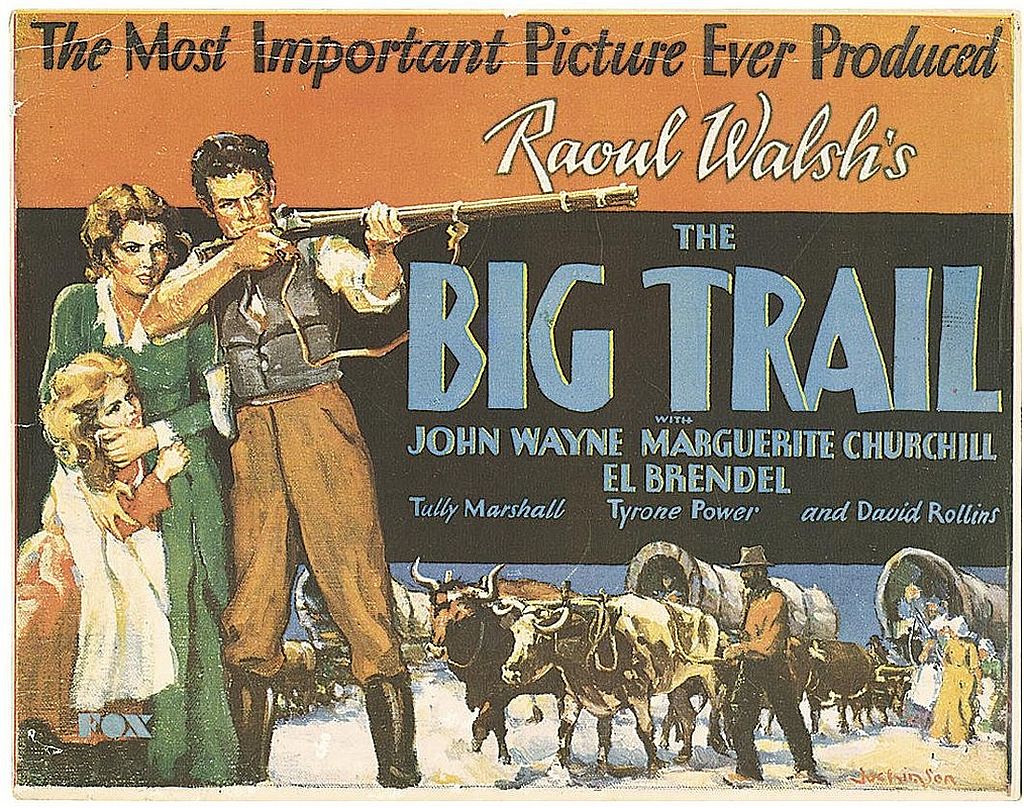 Duke getting mean and ornery as wagon train scout Breck Coleman. Seeing as the two villains of the piece eventually meet their maker, one by being frozen to death and the other by an enforced appointment with the business end of Breck's knife, I'd say JW lived up to his word.
West of the Divide (1934)
"You ever whip that kid again I'll break every bone in your carcass."
JW as Ted Hayden addressing the man who beats up on a young boy. The boy eventually turns out to be Ted's long-lost brother so imagine what JW would have done to the guardian if he already knew.
Lawless Range (1935)
"There'll be blood a-running in town before night, there'll be guns a-blazing and singing with lead, tonight you'll be drinking your drink with the dead"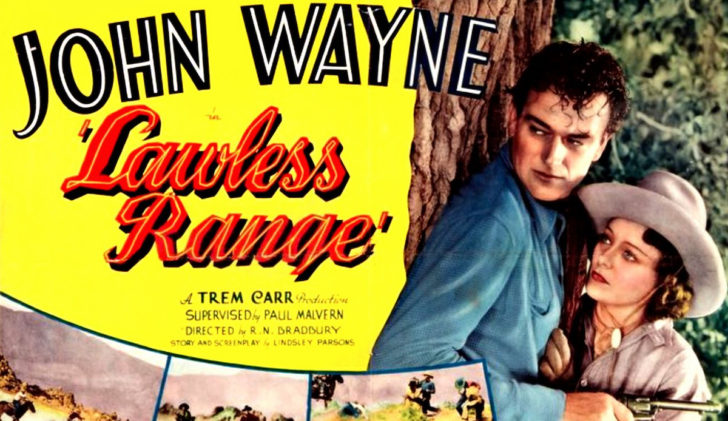 Not so much a dialogue quote, more a badly-sung lyric from JWs invisible singing friend Glenn Strange who went on to play the Frankenstein monster a few years later, so the sentiments expressed in the song are quite apt considering.
An earlier version of the song also featured in the 1933 release of "Riders of Destiny" in which JW played Singin' Sandy Saunders.
Stagecoach (1939)
"I guess you can't break out of prison and into society in the same week."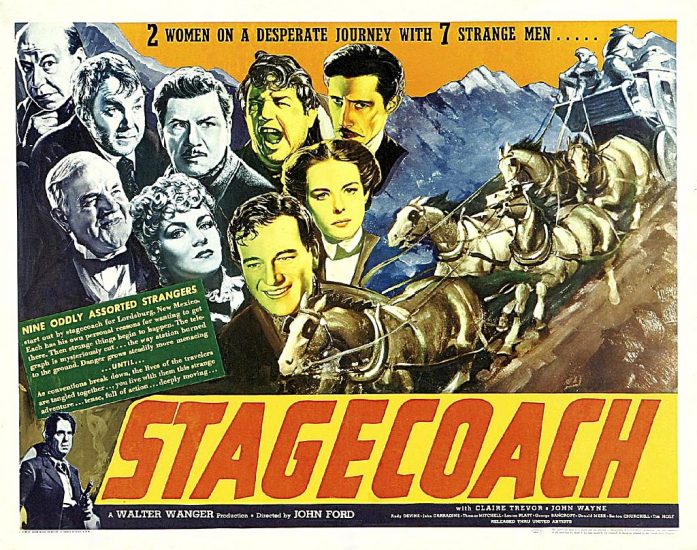 JW as Jean-Paul Sartre of the west, the Ringo Kid temporarily adopting a more philosophical approach to life than usual before eventually going on to gun down the Plummer gang in Lordsburg.
An intellectual with a gun. Who knew?
Tall in the Saddle (1944)
"Touch that gun and I'll kill ya."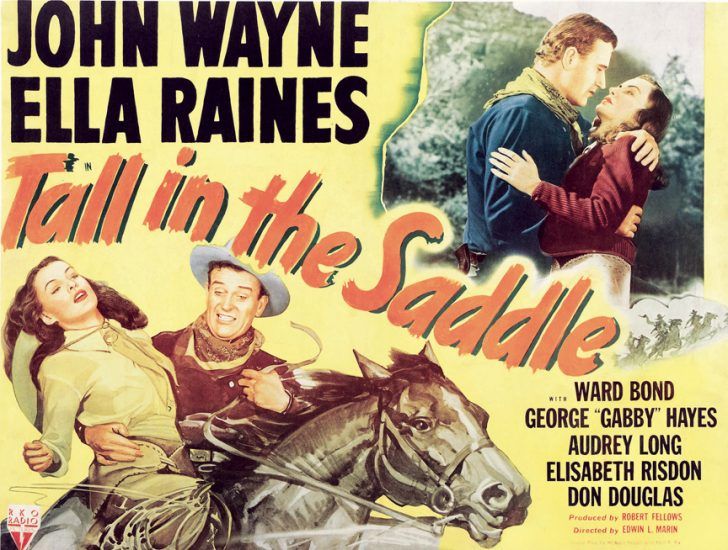 A friendly warning from JW as the man with one name only, Rocklin, staring down a drunken gunfighter who wisely chooses to heed the advice given rather than succumb to a deadly attack of lead poisoning.
Hondo (1953)
"Everybody gets dead. It was his turn."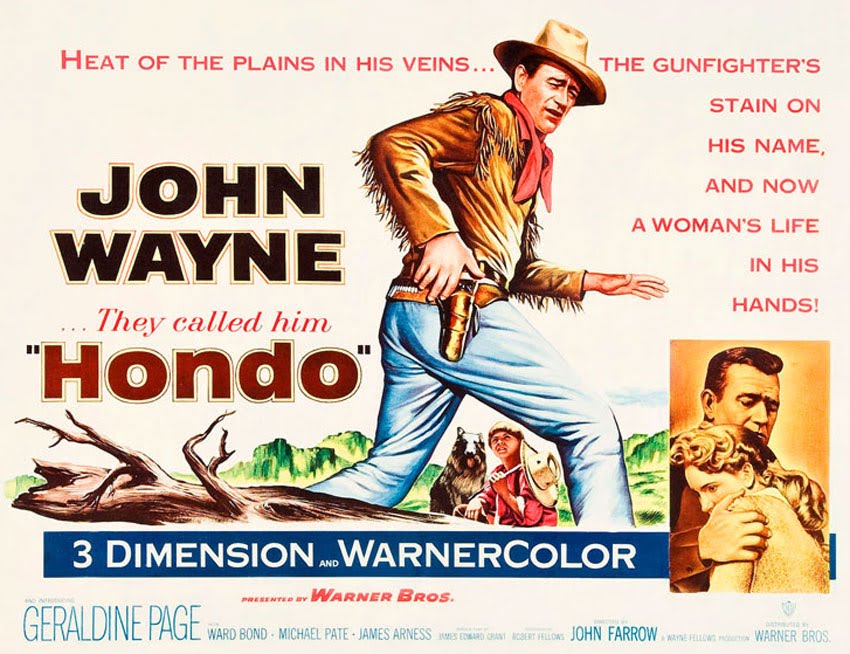 JWs subtle riposte to "homely woman" Angie Lowe after she is told that her friendly local Apache chief Vittorio has come to the end of the road.
In fact actor Michael Pate went on to reprise his role as Vittorio in a later episode of the Steve McQueen TV series "Wanted Dead or Alive" so Duke doesn't always get it right.
The Searchers (1956)
"I don't believe in surrenders"
Succinct and straight to the point, Ethan's riposte to the Reverend Clayton who queries why Ethan wasn't present when the Confederacy conceded defeat.
Rio Bravo (1959)
"You want that gun, pick it up. I wish you would."
Chance fights to keep his aggression under control when he and Dude chase a killer into the local saloon.
Unluckily for one poor chap, John T treats him to a whack across the face with the barrel of his rifle. Lesson number 1. "Never lie to JW if you're not packing iron".
The Man Who Shot Liberty Valance (1962)
"That's my steak Valance"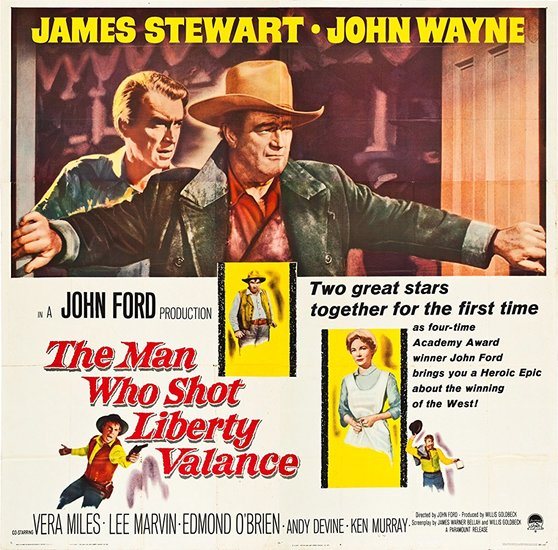 Liberty Valance underestimates Tom Doniphon's reaction to having his dinner splattered across the canteen floor.
Tom makes his feelings known by kicking Valance's crony Floyd in the face when the spineless critter tries to calm things down by retrieving Tom's food. Lesson number two. "Never get between JW and his steak".
McLintock! (1963)
"Curly. Don't say it's a fine morning or I'll shoot ya''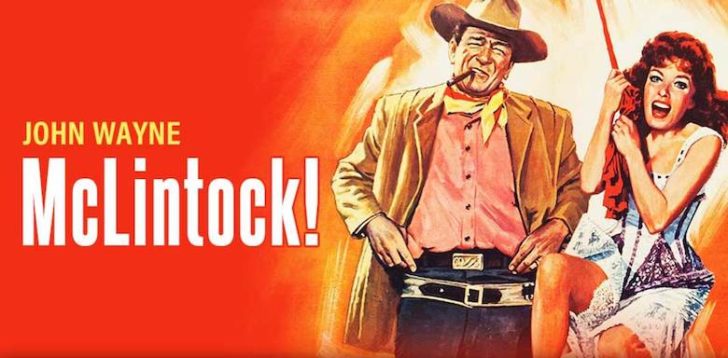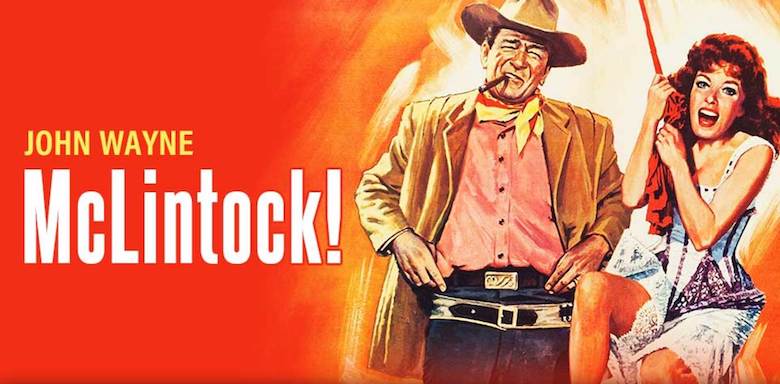 This is without doubt one of the best opening lines from any John Wayne film ever.
As cattle baron McLintock, JW serves notice on ranch hand Curly not to make him feel even ornery than he already does after tying one on the night before.
El Dorado (1966)
"Next time you shoot somebody, don't go near 'em till you're sure they're dead''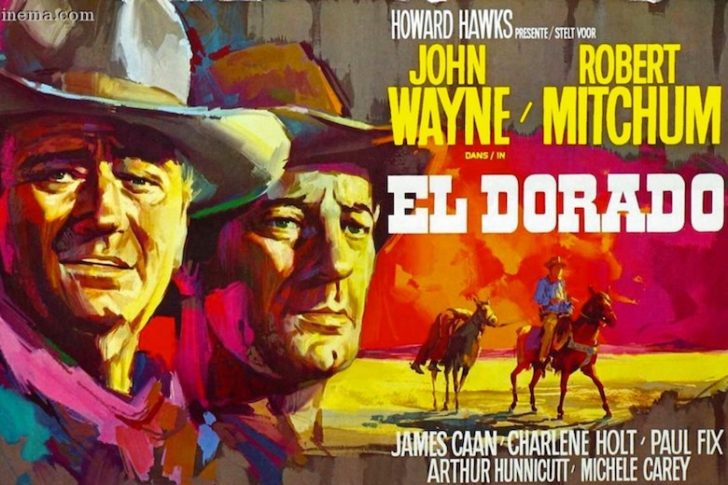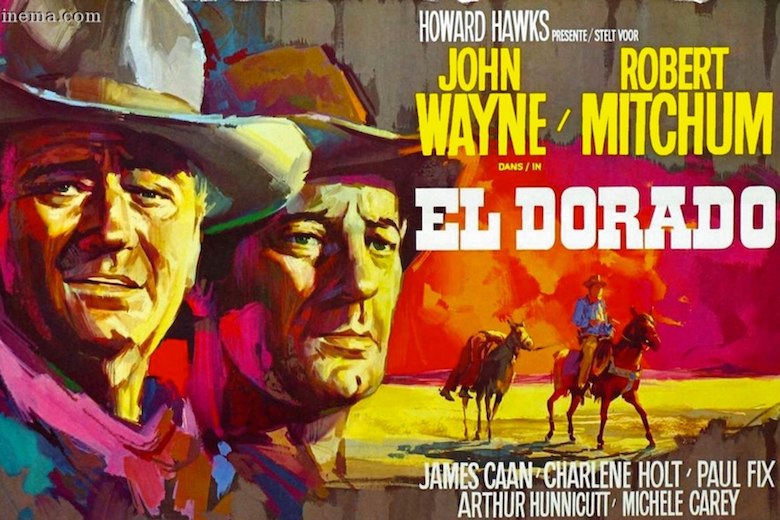 Wise words from Cole Thornton to the lady who drygulches him and puts a bullet near his spine in revenge for him shooting her brother.
They make up in the end though so happy days all around.
The War Wagon (1967)
"Does he ride with warriors or women?"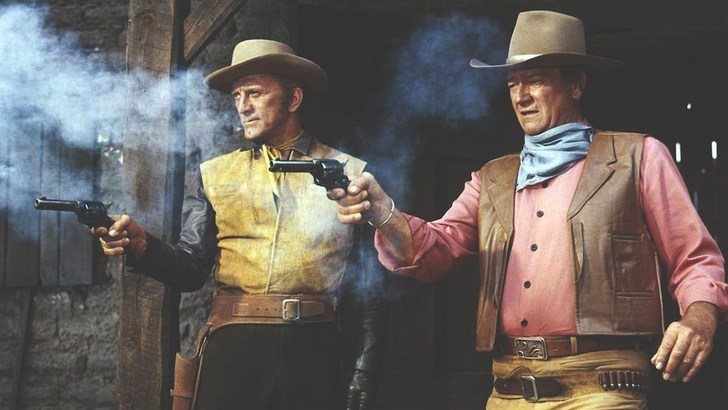 JW as Taw Jackson rather unwisely calls into question the courage of Chief Wild Horse who complains he might lose too many braves if they attack the heavily armoured war wagon of the title.
If memory serves correctly I'd say Mr. Wild Horse was spot on with that observation.
True Grit (1969)
"You can tell him to his face, you can spit in his eye, you can make him eat sand out of the road, you can shoot him in the foot and I'll hold 'im for you but first we gotta catch him".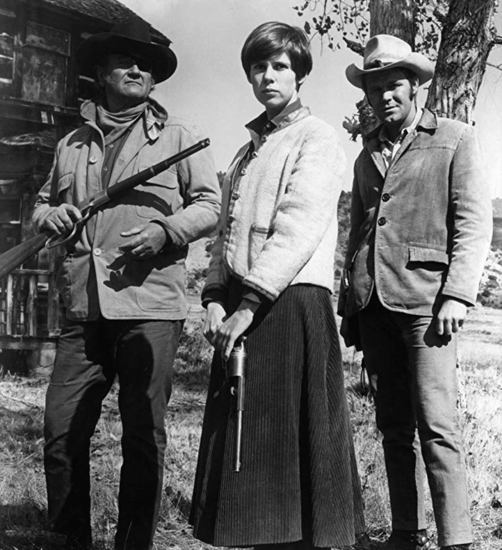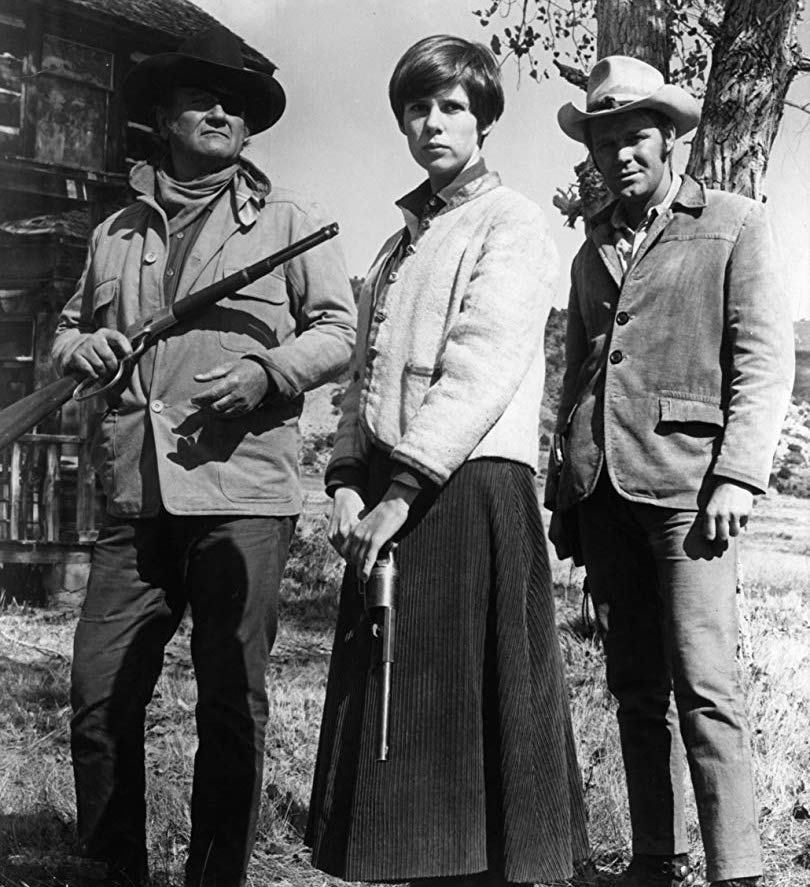 Rooster Cogburn delivering his strategy to Mattie Ross on catching killer Tom Chaney.
I think it worked.
Chisum (1970)
"We may have to be neighbours, but I don't have to be neighbourly"
Not only does JW turn down an offer of a drink from his nemesis Murphy, he throws in an insult at the same time.
Guess he knew Murphy wasn't going to be around much longer to irritate him anymore.
Rio Lobos (1970)
"Ketcham, we promised you in a trade. But we didn't say what condition you'd be in".
A timely warning from JW to the villain that he might not make it in one piece after a trade-off for one of the good guys.
Probably a waste of breath seeing as Ketcham doesn't get out alive anyway.
Big Jake (1971)
"You follow him I'll hunt you down and kill ya'. Every mother's son of ya"
Big Jake saves a sheep farmer from a lynching then warns the lynchees not to make things worse for themselves.
And you damn well know he means it.
The Cowboys (1972)
'It's not how you're buried. It's how you're remembered'
A little bit of homespun frontier philosophy from Wil Anderson to a very young cowboy who will eventually help bury Anderson himself.
Cahill US Marshal (1973)
"If a buzzard bites you he'd never eat meat again"
Marshal Cahill's opinion on the character of one of the many no-good varmints it is his unfortunate experience to encounter throughout the film.
Rooster Cogburn (1975)
"I was proud to tell my deputy's wife that I shot his killers!"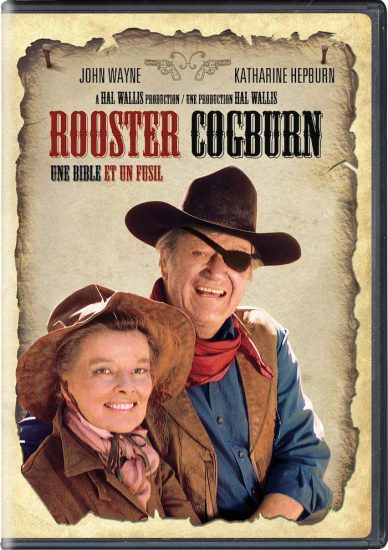 Rooster Cogburn defending his policy to Judge Parker for not taking any prisoners.
The judge fires him anyway then has to eat humble pie and rehire Rooster but we kind of knew he'd have to do that didn't we?
The Shootist (1976)
"I found that most men aren't willing, they bat an eye or draw a breath before they shoot. I won't"
Upon being asked by a young Ron Howard how it is he's killed so many men, JW as dying gunfighter J.B. Books tells it like it is.
That was fun. I may do this again but next time with a few well-chosen quotes from some of JWs non-Westerns.
Please comment below.